Trail Guide to the Body's Quick Reference to Trigger Points eBook
1st Edition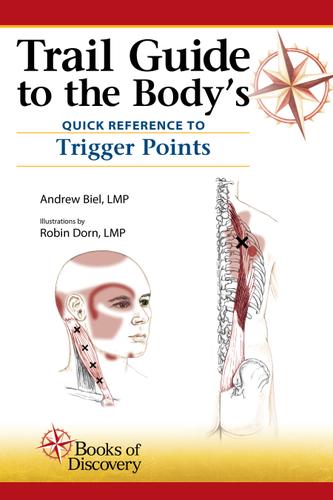 Already purchased in store?
Additional Book Details
Your quick and easy guide to the common trigger point locations and pain patterns of 100 muscles. Trigger points are hyperirritable spots in skeletal muscle. These sensitive points of tissue are often associated with palpable nodules in taut muscle fibers and, when compressed, elicit referred pain, local tenderness or a twitch response. This full-color guide helps you quickly find and treat trigger points in your clients.